Dakshina Kannada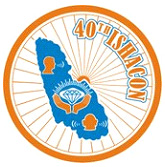 Professionals working in the fields of speech language pathology and audiology having their common geographic location of Dakshina Kannada have joined together to form Dakshina Kannada speech and hearing association. (DKSHA) The association has been registered vide registration number – of Karnataka societies act 1969. The registered office is located ar Dr. M.V. Shetty college of speech and hearing Maladi court, Panjemogaru, Mangalore 575013.
Aims and objectives of association;
To encourage scientific study of the process involved in speech-language and Hearing, to promote investigation of speech language and hearing disorders, foster improvement of therapeutic procedures for such disorders, to stimulate exchange of information among the persons thus engage and disseminate such information.
The management of association;
The affairs of the association shall be managed by an executive council (EC) consisting of twelve members elected at the annual general body (AGB) meetings and in accordance with the rules and regulations of the association annexed here with
Office bearers are;
President: Prof. Dattareya
Vice President: Ms. Jayantimala
Secretary: Dr. T.A. Subba Rao
Joint Secretary: Dr. Jayashree Bhat
Treasurer: Dr. Ajith Kumar U
Joint Treasurer: Mr. Mukesh Ranjan