RESULTS OF ALL INDIA LEVEL E-POSTER COMPETITION
We congratulate all the participants for participating and making the e-Poster contest a big success. The most awaited day of the contest, the announcement of prize winners, has come.
Congratulations!!!!.....to the winners of "All India Level e-Poster Competition" organized by ISHA Promotion Committee in view of COVID-19 Awareness Drive in the month of May 2020. Find the list of winners below: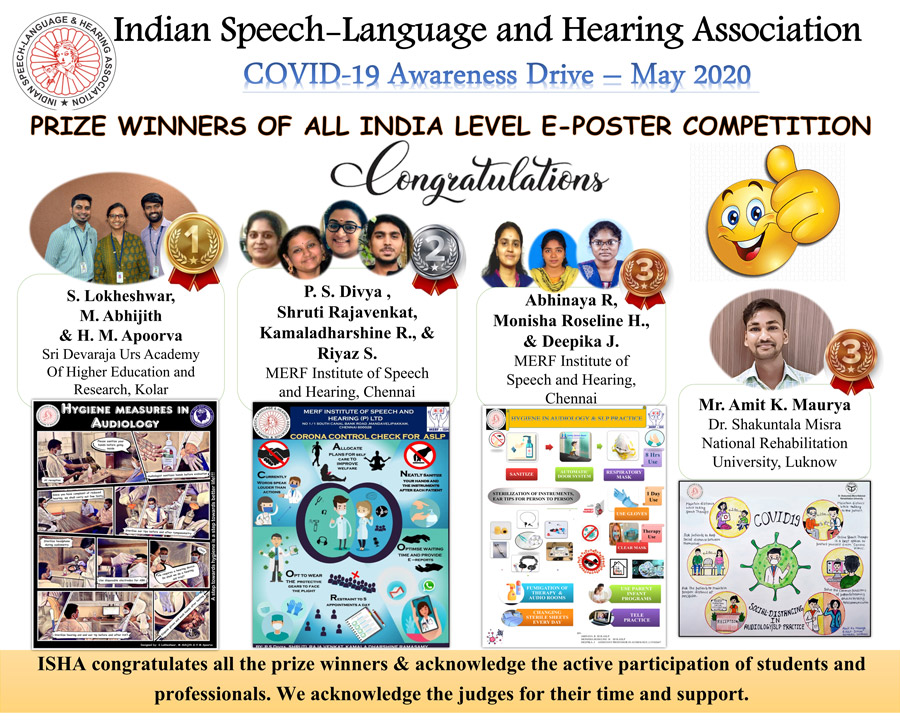 Note: Click on the topic to view the Posters
Stay tuned for our next contest!!!